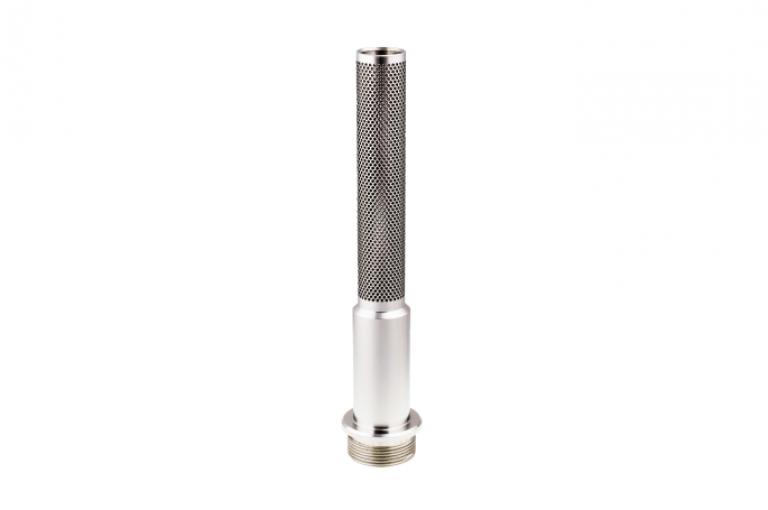 This part is a machine spare for a customer that has evolved from something that was not meeting the customer's requirements to a part that through modifications by us has surpassed the customer's needs.


By use of drilling technology from our tooling supplier and having accurate machines we have removed the honing operation that was needed to make the bore of the part tolerant. Drilling 316 stainless steel to a depth of 300 mm at 25.2 mm diameter in one pass and then using on the same drill body a double margin drilling head to finish the bore to size 25.4 mm diameter with the required surface finish for the mating part to move smoothly without jamming inside the hole. And then the part was finished turned in one operation.


The customer then required different hole sizes and configurations of holes drilled around the outside of the tube than the manufacturer could provide this was done in our machine centre some 2800 holes around the tube at 1.2 mm diameter and counterbored for ease of release of the customers product. The drilling was done overnight unmanned with the finished part ready the next morning.


Not only did the customer get the part he wanted it came in under budget and he didn't have to wait 16 weeks for it to come in from overseas.